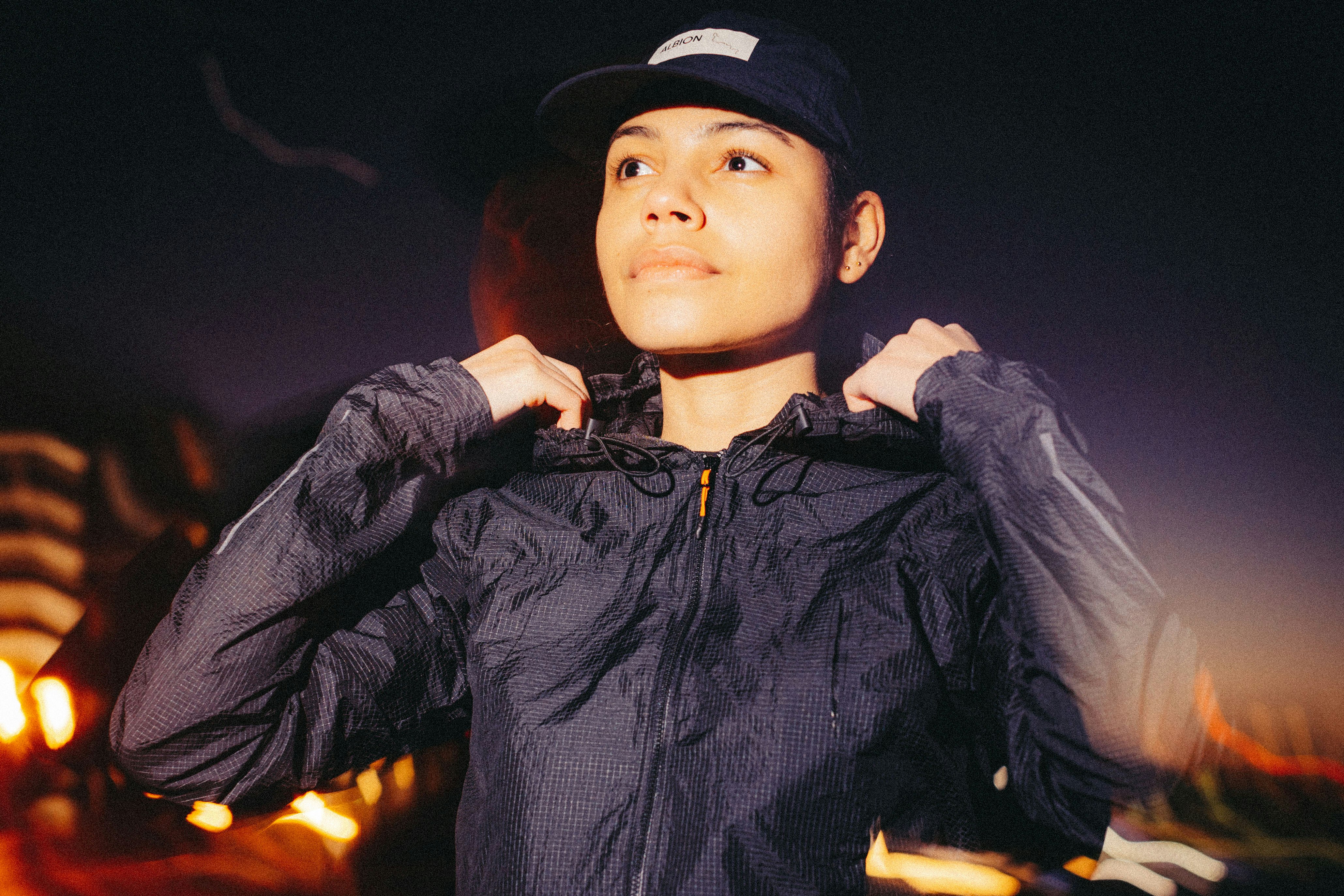 Albion x Pertex® - AP1
09 03 23
AP1 is a collaborative project between Albion and Pertex® exploring fabric innovation and design concepts. AP1 consists of a Lightweight Wind Jacket, Micro-musette and a Technical Shoulder Bag, designed using a 'zero waste' pattern cutting concept to maximise efficiency and minimise waste in the creation of the fabric pattern.
Albion and Pertex® have worked together on a new fabric for AP1, a Pertex® Quantum with high modulus polyethylene ripstop reinforcement, creating a lightweight fabric with incredibly high strength to weight performance, wind resistance and abrasion resistance.
The AP1 Wind Jacket and Technical Shoulder Bag are created for enhanced mobility; lightweight, durable and highly packable, they are products for active travel.
The products are made in London at our studio in Deptford in very limited quantities and in adherence to zero waste principles, including low profile trim and raw-cut finishing techniques.
About the project: Albion created a pattern for a hooded jacket, micromusette and a shoulder bag, designed to maximise the use of space available on a 145cm wide roll of fabric, with the ambition to generate the least amount of waste possible in off cuts.
From the above pattern, you can cut a hooded wind jacket and a simple lightweight musette. A channel down the side of the pattern when it is laid on a 145cm wide roll of fabric creates the rectangular shape for a shoulder bag.
By approaching this project with the ambition to leave 'zero waste', we created a set of parameters in which to design as well as to provoke, inviting people to consider fundamental questions about how their clothes are made, as well as another way to think about what designing and creating 'responsibility' could mean.
AP1 is also a platform for fabric innovation, and for this project we worked with Pertex® to create Pertex® Quantum with high modulus polyethylene ripstop reinforcement that uses 80% recycled nylon. Used in ballistic protective clothing, polyethylene is one of the strongest man made fibres in the world, and together with Pertex® we have created a recycled version of this fabric that is lightweight and highly packable, incredibly strong for its weight, and very abrasion-resistant.
The AP1 Wind Jacket is a unisex product available in three sizes – Small, Medium, and Large. Shop Now. The AP1 Technical Shoulder Bag is available in one size. Shop Now. The products in this capsule collection have been designed, cut, sewn, and finished at Albion's studio in Deptford, South East London.