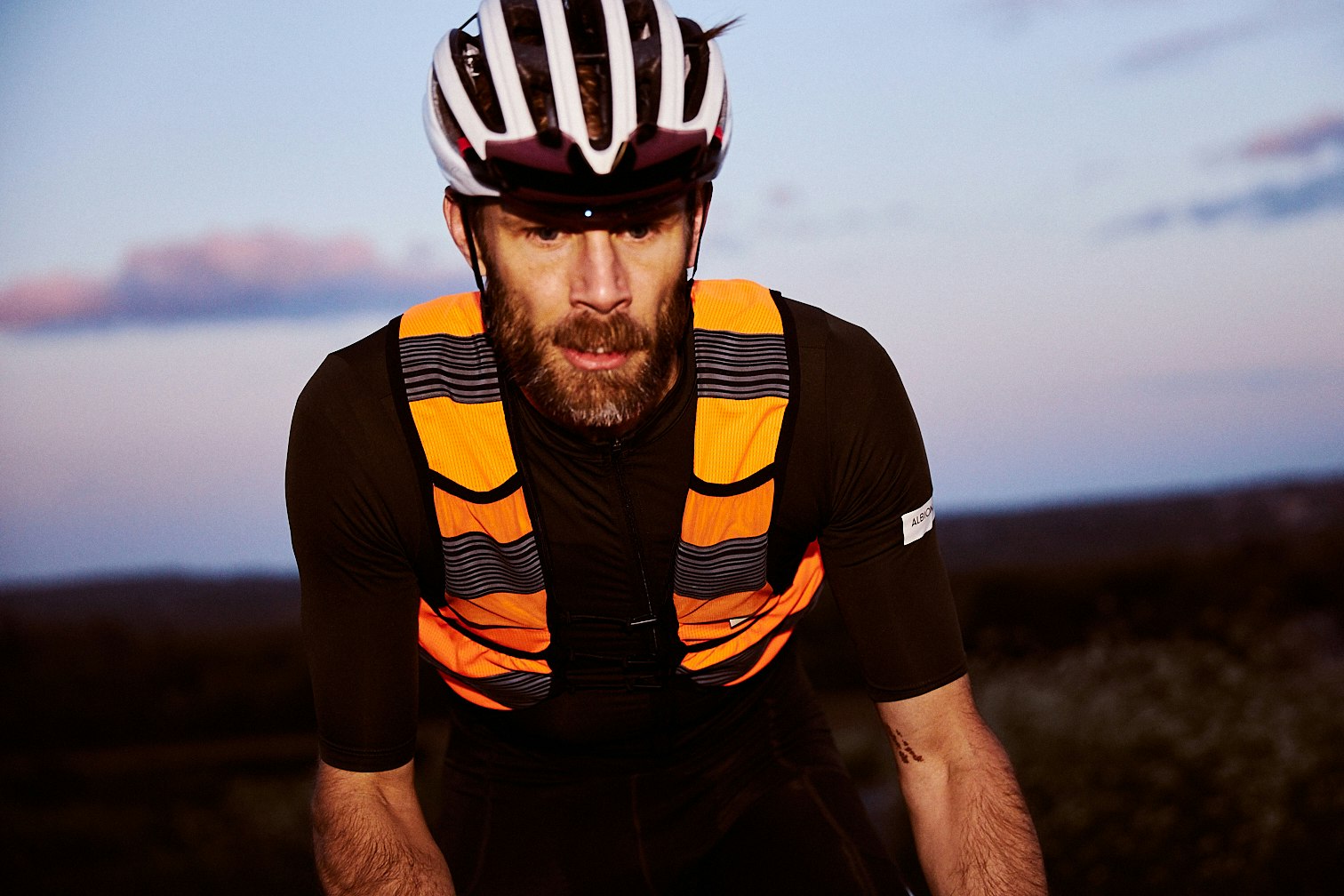 Created to meet the need we believed existed for a cycling visibility product for long distance riding that was better than what was currently available.
The Visibility Cargo Vest combines 360 degree, high strength reflectivity with load-carrying capacity in a lightweight, comfortable vest designed for riding long distances.
Side mesh panels with high degree of stretch for comfortable fit and additional breathability
Rear reflective strip for additional visibility from behind
The Visibility Cargo Vest features include:

Four front pockets and a rear backpack compartment for carrying additional layers, food, hydration or essentials.
High Illumination stretch reflective tape (<100 candela lux per square meter) configured to give 360 degree visibility to the wearer when illuminated by vehicle headlights and/or street lighting.
Adjustable stretch shock cord strap system with moveable/removable straps for high degree of adjustability and stability when riding.
<100 candela lux per square meter stretch reflective tape
Backpack compartment has side entry double zip for access when riding
The Visibility Cargo Vest is made using a breathable mesh main fabric and stretch mesh side panels to create a lightweight bag with a close to the body fit that can be worn over any layer, won't move around when you are riding and that can be packed down into a pocket or frame bag when not in use.
So whether you're racing a long distance event, commuting, or simply out training and want some added visibility or carrying capacity, the Visibility Cargo Vest is a highly versatile piece of riding equipment designed to help you stay outside for longer.